Addiction Recovery Stories
Will you be our next success story?
Wouldn't it be great to see YOUR success story here? It CAN happen! Contact us to begin your journey toward addiction recovery.
Below are some success stories and letters that we've received from our past patients. All of these people, or their family members, have come to Williamsville Wellness for help with alcohol abuse, drug addiction, or gambling problems. We have helped them, and we stand ready to help you too. Names have been changed or abbreviated to protect privacy.
K.B., a woman in her 60s, had unsuccessfully tried
to conquer her problem drinking at several rehabilitation facilities. Her drinking often led to verbal tirades in social situations and strained relations.
With the support of their minister, her husband convinced her to come to WW. She no longer drinks.
J.T. was a sports star at a Division I college
when his drinking first sabotaged him. When he lost his scholarship, he became a binge drinker and prone to blackouts. His estranged father, a recovering alcoholic, re-established ties with J.T. and connected him with Williamsville Wellness.
They now go to AA meetings every Sunday and enjoy a strong bond.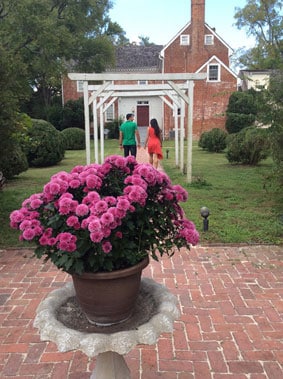 Dear Mr. Cabaniss, first of all, I would like to thank you
once more for everything you have done for my family. The program that has changed my mother's life is one of a kind and you have done a great job with the success of your patients and their families. So, thank you again for helping my family through such a difficult time.
It was a pleasure to meet you when I was there and all the counselors you have hired for the Wellness Center were very impressive. I took note of all of the various disciplines your staff specializes in, and my interest in psychology has been increasing ever since.
Thank you again for Williamsville Wellness Center and I wish you the best in 2010.
Sincerely, Carissa
D.M. was a compulsive gambler for fifteen years
Williamsville Wellness not only changed my life but it saved my life for sure. I was on the verge of losing everything including my marriage, my newborn, my family, friends, job, reputation, etc… I came to WW reluctantly thinking that it was going to be HELL and I would get nothing out of it and I could fix this on my own.  I had the complete opposite experience – after spending 21 days there I didn't want to leave – the therapists, counselors, and staff were so amazing, welcoming, comforting, and brought me so much confidence that everything was going to be okay. They gave me the tools needed to face my fears, insecurities, problems, and yes my debts in a very simple way. I tried the route of just going to meetings and "white-knuckling" staying away from a bet and that only works for so long because it's not just about staying free from a bet as a compulsive gambler it's about learning about yourself and creating a better way of life and that's what I have now and wouldn't have that without spending 3 weeks in the Williamsville Wellness Gambling program. The 1 on 1 sessions that you have mixed in with the group sessions is the perfect formula for beating any addiction. If you have an issue with gambling or any addiction I would not think twice about attending Williamsville – leave everything behind for 3-4 weeks and you will have the tools and the mindset to handle anything that is ever thrown at you for the rest of your life – think about it 3-4 weeks is nothing in the grand scheme of life. Oh yes and the food is amazing, you have plenty of free time, they have cable TVs, and you will be very comfortable throughout your stay!
J.P. is now free of his debilitating gambling addiction
I credit Williamsville Wellness with saving my life from a debilitating gambling addiction. Williamsville provided me a combination of highly skilled and educated mental health professionals, with counselors that had been in my shoes, and managed to pull themselves out of their addiction to lead meaningful lives. The extensive one on one therapy enabled me to dig deep into my past and allowed me to develop the skills needed to change how I handle the variety of situations that life throws our way. The other incredibly beneficial part of the program was being around other people that were battling addiction. Strong connections were made, and the belief was easily instilled in us that we are not alone in the fight against the illness of addiction. Recovery from addiction is a "day at a time process", and ultimately my experience at Williamsville gave me the hope, confidence, and skills I lacked when I arrived and set the table for me to live a healthy life filled with purpose. 
Williamsville also facilitated the start of a healthy chain of communication between myself and my family. That came at a time when my addiction had truly strained family relationships. Their support of me and compassion towards my family helped mend fences that I could not have done on my own. 
J. W. was a 20-year-old gambler and a recovering heroin addict
when he arrived at WW. During his stay, he overcame his gambling compulsion, but he still needed to work on his drug problem.
When he left, he kept in touch with Williamsville's executive director to discuss his problems and worked on his drug rehabilitation. Today, he is living in a halfway house and is drug-free.