Clinician, M.S., Resident in Counseling, QMHP-T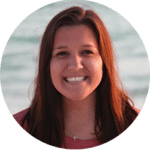 Emma Land is a Resident in Counseling working towards licensure as a professional counselor. Emma completed her Bachelor of Science degree in Psychology at Virginia Tech and her Master of Science degree in Rehabilitation and Mental Health Counseling at Virginia Commonwealth University. She completed a yearlong internship at Williamsville Wellness before joining the team full time.
Emma is passionate about working with individuals struggling with addiction from a strengths-based, positive psychology approach. She specializes in working with clients on topics of shame and guilt, anxiety management, and meaning and purpose while utilizing a trauma informed approach.