Resident in Counseling, M.S.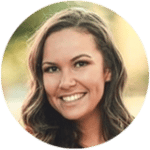 Marissa Momchilov is a Resident in Counseling working towards licensure as a professional counselor. Marissa completed her Bachelor of Science degree in Psychology and her Master of Science degree in Clinical Mental Health Counseling from Radford University. She has gained experience in counseling working with adults and adolescents with mental health and substance use related disorders in both inpatient and outpatient settings. Marissa has a passion for working with individuals in addiction recovery.  
 Marissa utilizes a strengths-based and person-centered approach to therapy to help patients learn skills to build positive emotions, optimism, and resilience while decreasing unhelpful thinking, behaviors, and emotions. She also integrates mindfulness-based interventions and cognitive behavioral techniques to help individuals cope with stress in a productive way. Aside from all things mental health, Marissa enjoys spending time with her friends and family, traveling, and spending time outdoors.