What Is Remote Intensive Outpatient Treatment?
Outpatient Addiction Treatment In Richmond, Virginia
An intensive outpatient program (IOP) provides support for individuals who are transitioning back into the community or stepping down from a more full-time treatment program. Our programs provide a 360-degree understanding of addiction, its causes and the best ways to conquer it.
For years, many individuals in need of addiction treatment have benefited from intensive outpatient treatment. With IOP, people who don't need residential addiction treatment attend group and individual therapy sessions at their treatment center, but return home at the end of the day.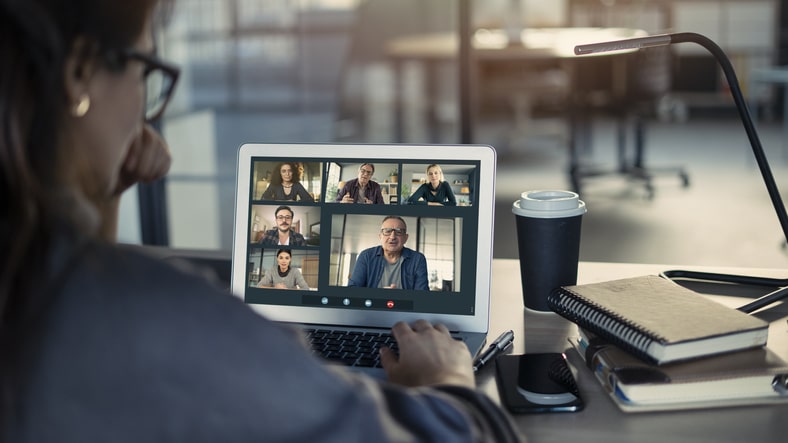 Remote outpatient treatment allows individuals struggling with addiction and substance use disorder to receive the same quality of care they would in an in-person outpatient recovery program, without leaving their homes. You will work independently with your addiction counselor and sponsor and participate in the Williamsville Wellness recovery community through group therapy.
Virtual outpatient programs are an accessible, convenient alternative to traditional in-person outpatient treatment. If you or someone you love could benefit from virtual IOP at Williamsville Wellness, explore our program options below or reach out to a counselor today.
Remote Outpatient Programs at Williamsville Wellness
At Williamsville Wellness, we offer 3 distinct virtual outpatient treatment options to cater to individuals at every stage of recovery. Whether you are looking for a flexible independent option, traditional intensive outpatient treatment, or a full-time recovery program, we are here to help.
All of our online outpatient programs are in-network with most major insurance providers. Talk to our admissions team today to learn more about the cost of virtual IOP and remote PHP.
Our Smart IOP program is an accessible and flexible way for individuals struggling with mild to moderate alcohol addiction or substance use disorder (SUD) to receive treatment. This 6-12 week online course offers video modules, supervision from a therapist throughout the duration of treatment as well as support from a Smart Sponsor who will provide guidance when needed. Through this unique experience patients can benefit from gaining valuable insight into how they can apply their newly acquired skills in real world applications.
We designed Smart IOP to fit your life, and we believe that the Smart Sponsor should be a part of your life and your treatment. Your sponsor is usually someone inside your life (a friend, peer or family member) who can help with accountability and the development of healthy habits. They ensure that you are actively participating in the program and help us monitor your sobriety.
We cannot overstate the value of a sponsor in an online IOP.  We strongly believe that participating with another person fosters the development of a sober support network.
Your Smart Sponsor may use a breathalyzer or oral drug screen to make sure that you maintain your sobriety. In addition, a therapist may ask you to submit test results for their verification. The results of the test can be seen and recorded through the individual video session (don't worry: we use oral swabs for drug/alcohol test – no urine collection necessary).
To participate in our Smart IOP treatment, you will first need to set-up user accounts with our technology providers. You will need a secure Internet connection, something to access it with, and a camera for 1:1 therapy sessions.
If you need any technical help, we will provide assistance.
Smart IOP provides twice the amount of one-on-one therapy compared with other remote outpatient programs. Participate in 11 sessions with your assessment team, therapist, and case manager and access over 70 video sessions in our library at any time you please with your sponsor, friends, and family.
A critical part of your recovery will be through attendance at weekly support groups with your sponsor. This is the only offline part of the Smart IOP program, although the requirement can be completed online. You will also need to submit to regular sobriety checks with your sponsor.
Your progress will be tracked through our Smart IOP platform and verified by your sponsor. Most participants complete the program in 6-12 weeks, but this can vary since it is self-paced. However, if you are using insurance, completing the program too slowly could impact your coverage.
Is Smart IOP Right for You?
Smart IOP offers patients the option of self-directing their treatment at their convenience, whereas traditional online IOP includes scheduled therapy during a specific timeframe.
Smart IOP might be a good fit for you if:
You have a busy or unpredictable schedule, or work non-traditional hours that might prohibit you from attending many typical treatment programs
You live in an area that does not offer accommodating in-person treatment or resources
You are seeking a cost-effective treatment option
Your substance use is mild or moderate but not severe
You are confident in your ability to stay accountable to your sponsor and self-direct your treatment
If Smart IOP sounds like the right program for you or a loved one, don't wait — contact our admissions team today to discuss your treatment options and get started on the journey to recovery.
Virtual IOP is our online intensive outpatient program (IOP) to treat substance abuse and addiction. Virtual IOP at Williamsville Wellness is an entirely remote approach to traditional intensive outpatient addiction treatment. Unlike Smart IOP (which is self directed), virtual IOP provides a structured environment for individuals suffering from moderate to severe substance use disorder. Through scheduled group and individual video therapy sessions, virtual IOP recreates the community of a traditional outpatient recovery program while offering added convenience and accessibility.
You will begin the admissions process for our online IOP by filling out one of our forms or calling our admission team. Once we have all of the information about your substance abuse severity and medical history, we'll recommend the best program for you. During this time we'll also provide you with pricing and verify your insurance coverage.
After you talk with our admission department, you'll begin the enrollment process where you'll choose which time slot you'd like to complete your group therapy sessions. Our 3 hour sessions take place in the morning, afternoon or evening. You'll also meet your individual therapist and schedule your weekly individual sessions.
Our remote IOP requires that patients regularly attend scheduled group therapy sessions that meet online 4 days a week for 3 hours per day. Our clinical staff facilitates and guides all group therapy sessions. In online group meetings, video conferencing enables you to see and interact with other group members. This program is heavily group-focused, and you will enjoy a sense of community with your fellow group members.
We also understand the importance of individual therapy in addiction recovery, so you will receive one individual session per week with a therapist or addiction counselor.
Your one-on-one sessions will be entirely tailored to your needs and goals for IOP. We use a variety of evidence-based treatment modalities and will work with you to determine the right type of treatment for you.
Is Virtual IOP Right for You?
If you're looking for greater flexibility in your addiction treatment with the structure and support of traditional IOP, our virtual IOP is right for you.
Virtual IOP allows you to receive the care you need to recover from addiction while still being able to go to work, school, or take care of other responsibilities. If you live in an area with limited resources, if you don't have reliable transportation, or if you are simply looking for flexibility, our virtual IOP may be the right choice.
Because of the structure and commitment required, our virtual program is best suited for individuals suffering from moderate to severe addiction issues. IOP is a step up from outpatient care, and is designed for people who need more support than what is typically provided in traditional outpatient care. While IOP is an intensive form of substance abuse treatment, it is less intensive than partial hospitalization.
Remote PHP is an online partial "hospitalization" program (PHP)  to treat more severe substance abuse and addiction problems.
Partial hospitalization is a treatment program that provides intensive addiction care on an outpatient level. Partial hospitalization programs (PHP) are designed for people who need more treatment than can be provided through traditional outpatient therapy, but who do not need the level of care provided in a residential program. Partial hospitalization for substance abuse typically includes a wide range of services, including psychiatric care, individual and group therapy, family counseling, and educational workshops.
How Remote Partial Hospitalization Works
You will begin the intake process by filling out one of our online forms or calling our admission department. Depending on the severity of your alcohol or substance abuse, we may recommend you speak with one of our licensed therapists or clinical director to ensure you select the best program for your needs. At this time we will also walk through our pricing and insurance coverage options.
From there you will begin the enrollment process. Our admissions team will ask you to fill out paperwork related to your medical history, insurance coverage, and more. Our team will also discuss our partial hospitalization schedule with you so you are aware of the time commitment and expectations.
Once you are officially enrolled you'll begin attending your individual and group therapy sessions.
Our virtual PHP includes individual and group therapy 5 days a week for 5 hours a day, totaling 25 hours weekly. Each day consists of 3 hours of therapist-facilitated group counseling and 2 additional hours of individual one-on-one therapy or other treatment activities.
While traditional PHP schedules involve a cohesive 5 hour block, our online program offers an alternative schedule that allows you to do your 2 additional hours during the day and attend online night groups from 6-9pm to allow some time in between.
Our small group sizes support you through individualized care and a comprehensive care plan that you help design. During our program you'll be exposed to a variety of different holistic therapies to figure out which one is best for you. We also provide you with additional support through 12-step programs and Smart Recovery.
We know the importance of family involvement in recovery so we may also schedule family therapy sessions to help your loved ones understand your addiction better. During this time they will also better support you throughout your recovery.
You'll also have access to our portal throughout your treatment where you can review program content any time you need it, or connect with your therapist.
PHP treatment typically lasts 3-4 weeks depending on the symptoms and addiction severity.
Is Remote PHP Right for You?
One of the most common questions people ask when they are first seeking treatment for addiction is the difference between partial hospitalization and intensive outpatient treatment. Both programs offer a level of care that is less intensive than inpatient treatment, but they differ in several key ways.
Our admissions team will guide you on the best program for your needs. However, PHP might be a good option for you if you meet the following criteria.
You suffer from severe substance use disorder or addiction
You have been through a form of outpatient or residential addiction treatment before
You are seeking a highly structured recovery environment that still provides some level of flexibility
You have the ability to commit a significant portion of your time to your recovery, typically 5+ hours a day for at least 3 weeks
Benefits of Online Addiction Recovery Programs
Stop Using. Start Living.
At Williamsville Wellness, we strive to provide the highest quality remote care for our patients. Through our Smart IOP, Virtual IOP, and Remote PHP treatment options, we have seen individuals of all walks of life find community and create meaningful change in their lives.
If you or someone you love is struggling with substance use disorder or addiction, there is help. Reach out to our team today to talk about which online or residential treatment program is the best fit for you.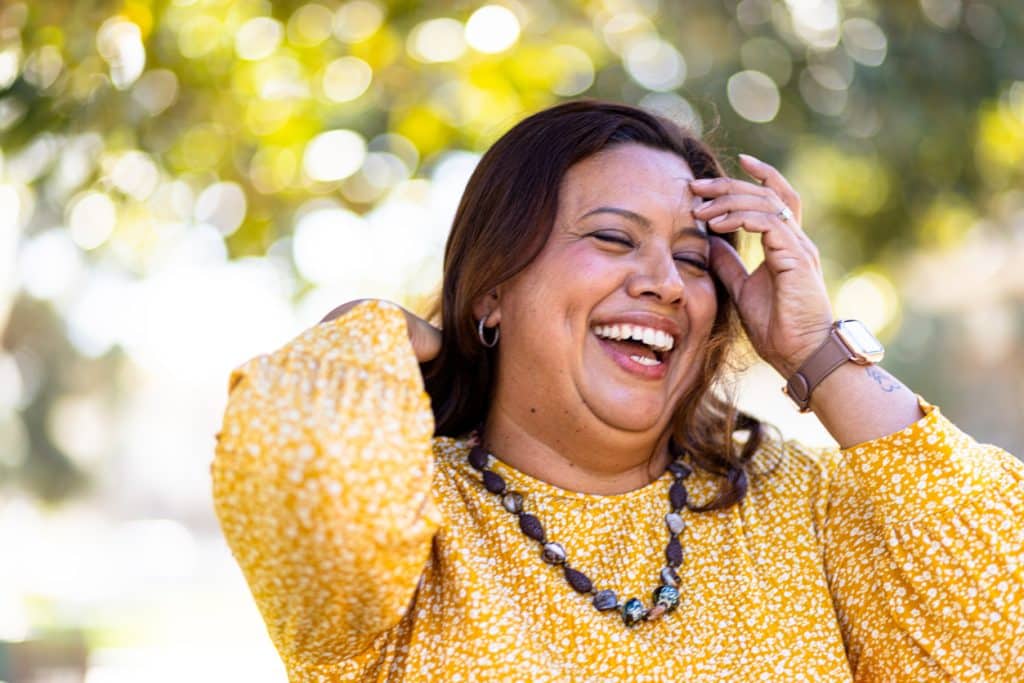 We Offer In-Network and Out-of-Network Insurance Benefits