Sober Fun on St. Patrick's Day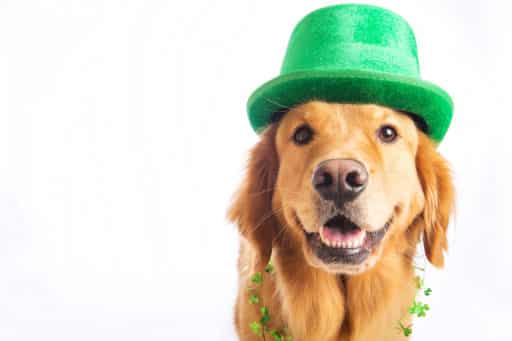 This Sunday is St. Patrick's Day. Although originally a religious holiday celebrating the arrival of Christianity in Ireland, this day is known to many as an excuse for heavy partying and drinking (not to mention a day for heavier police presence and DUIs).
Personally, this is a day that I have come to dread. I lived in NYC for 5 years, and every year on this day I came across multiple severely intoxicated, green clad revelers on the street. I witnessed fights, a man leaning against a telephone pole trying not to pass out, and multiple people getting sick. Most of these incidents took place in broad daylight, some even before noon. I get shivers just thinking about it!
So, if you would like to celebrate St. Patrick's Day this year without becoming a stereotype, here are some helpful tips:
Enjoy a fun, green, and non-alcoholic drink
The temperatures in March are known to be unpredictable. If the weather is warm on Sunday, this vanilla mint milkshake is a yummy and festive way to cool down. Or if the temperatures are still chilly, this green mint hot chocolate is a great way to warm up! And this Shamrock Slush is a classic St. Patrick's Day treat regardless of the weather!
Celebrate with friends at home
On St.Patrick's Day, bars, restaurants, and even streets are filled with people drinking. For those looking to have fun, but stay strong in their sobriety, the best option may be a private party. Spend some time decorating with green streamers and confetti, buy some green cupcakes, throw on a Celtic woman DVD, and enjoy!
If you do go out, go with friends you trust and always have an escape plan
For those in recovery, it may be best to go out with group of others who are also sober. A group support system provides the accountability and understanding needed to have fun and stay safe. You may even find sober St. Patrick's day parties and events in your community. However, even if you are out with a group that is sober, it is still important to have a plan to remove yourself from any possible uncomfortable situations that may arise. Going out with understanding peers will help to make our exit plan go smoothly, should you need to use it.
Experience Irish Culture
Get back to the original roots of the holiday! Look for events taking place in your community, such as Irish dancing and music performances, or Irish food festivals. You will have fun and maybe even learn something too.
People watch
If you are out and about on St. Patrick's day, watching others can be great reminder of how far you have come, and what you do not want to be. Because truly, you do not want to be the man trying not to pass out at 11am on St. Patrick's Day.
Take some time for yourself
Jokes aside, St. Patrick's Day can be a triggering day for many people. Spend some time taking care of yourself, including getting in a few extra AA meetings if needed. And as always, we here at Williamsville Wellness are available to help.
-Kristen Barney