The Benefits of Exercise in Recovery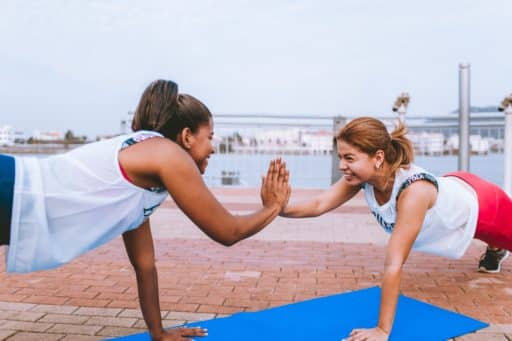 Some of the best things we can do for ourselves are oftentimes some of the hardest things to get ourselves to do.
Some people love going for a jog, others can't fathom how anyone runs a 5k on Thanksgiving.
Exercise is beneficial for anyone, but it is especially helpful and important for those in recovery.
Below are just a few reasons to develop a healthy exercise routine this spring.
Exercise is a great way to channel extra time and energy
When you are in active addiction, you are most likely devoting a large amount of time and energy to the addiction. In recovery, you can suddenly find yourself with an excess of time. It is important to fill that space with productive habits and activities.
Exercise is a great way to channel that energy and time. Lifting weights, running, or practicing a sport is a habit that you can participate in daily. Furthermore, exercise is a great way to burn off some steam.
Exercise helps you to be more mindful
Practicing mindfulness and meditation can reduce stress and help us to better manage cravings and urges. Exercise is a great way to develop mindfulness and meditation.
A daily jog or walk can also turn into a daily meditation practice with the right awareness. Simply focusing on the present moment, your surroundings, how your body is feeling, and even how your feet feel on the pavement can help develop the skills needed for recovery and growth.
There are a variety of books on the topic of mindfulness and running, including Mindful Running: How Meditative Running can Improve Performance and Make you a Happier, More Fulfilled Person and Running with the Mind of Meditation: Lessons for Training Body and Mind.
Mindfulness meditation is also an integral part of yoga. There are many books on this theme as well, including Mindfulness Yoga: The Awakened Union of Breath, Body, and Mind and Mindful Yoga, Mindful Life: A Guide for Everyday Practice.
Exercise develops confidence and purpose
Sticking to an exercise routine and reaping the benefits is a great way to boost self esteem and gain a sense of purpose. Confidence soars when you look and feel your best. Sticking to a plan and achieving your goals also boosts self-esteem and trust in your own abilities.
Exercise promotes feel good chemicals in the body
Exercise releases chemicals called endorphins, which relieve feelings of pain and increase positive feelings in the body. These chemicals are proven to reduce stress, anxiety, and depression, and improve sleep.
Exercise encourages healthy friendships
Those in active addiction often surround themselves with a friend group that is also involved with unhealthy addictive behavior. It is important for recovery to develop relationships with friends who have a healthy lifestyle. An easy way to meet healthy friends is to get involved with social exercise groups, such as a team sport or running club.
Exercise is free!
The best part about exercise is that it does not have to cost anything. Many activities, such as jogging or walking in the park and playing sports with friends are totally free. Also, with a little research, you can find many free classes and community events online.
So, get moving and enjoy!
If you or a loved one are currently struggling with active addiction, we here at Williamsville Wellness are here to help.